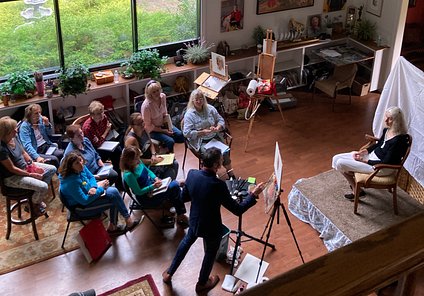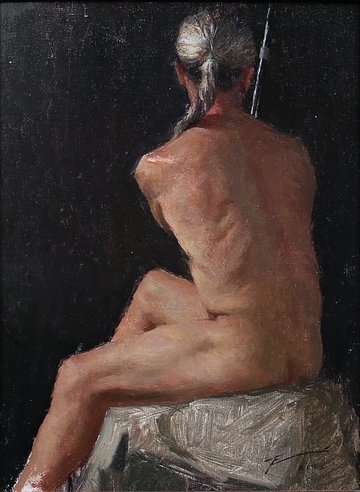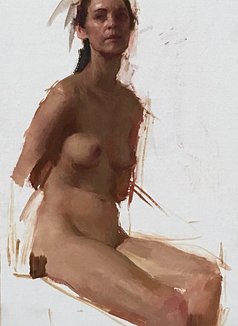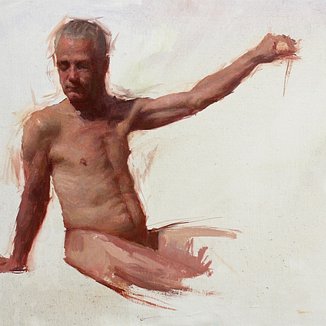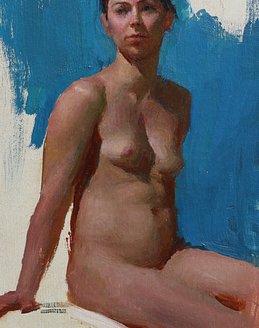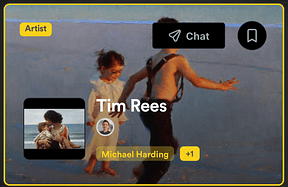 For more information and registration
Use code
TRE22
to let Vision X Live know you're interested in my presentations.
Vision X

Live

Virtual Conference
Experience me and and 100 other award winning, industry-leading, and ground-breaking artists from around the world. We will dive into topics ranging from advanced techniques to professional guidance. Log in, hop around sessions, and enjoy a front row seat to every keynote, visit, and paint-along with your favorite artists.
I will have previous instructional videos, as well as event specific demonstrations and lectures for attendees to experience. All of this is available starting at only $150!
July 29-31, 2022
Friday-Sunday
Fine Print and Other Information
Cancellations more than 30 days prior to the start of the workshop will be given a full refund, minus 3% to cover credit card fee. Cancellations less than 30 days prior to start of workshop will given full refund minus $100 cancellation fee. If workshop is canceled due to pandemic, tuition will be refunded in full.
Click the button to open the supply list. Please note that while most of the same supplies are used in each process, there are additional supplies in the multi-layered portrait process (different or additional supplies are highlighted in red). I will have some additional supplies available for students (some drawing supplies, specialty paint colors, etc). Feel free to contact me with any questions or to ask for supplies.
DIRECT FIGURE PAINTING

AT THE

KINSTLER STUDIO
Join me in the studio of beloved Everett Raymond Kinstler in my only workshop scheduled for 2022! In this special 5-day workshop, I will present my methods of observational figure painting, taking a nod and inspiration from great Academic and Naturalist painters such as William Bouguereau, Emile Friant, and Jules Bastien-Lepage. Topics will include developing careful and intellectual observation, color studies, color mixing, anatomy, and working wet-into-wet to create beautiful, naturalistic figure paintings with thoughtful and dynamic paint application. I will demonstrate these core concepts each morning painting from a nude or semi-clothed figure, and students will work on their own paintings in the afternoons. Space is limited to 10 students. Don't miss this opportunity delve into techniques of the 19th century masters while we remember the remarkable life and experience the wonderful art of Everett Kinstler, share stories, and paint.
"Art defines the search for the ideal, first and foremost a vocation of reason: through the visual, portray the intellectual."
Sunday evening before the workshop we will have wine hour at the Kinstler house.
Monday-Friday we will have demonstrations in the mornings, and students will paint in the afternoons.
Once you have registered for the workshop, you will receive a confirmation email from me (tim@reesfineart.com). Soon after, you will be contacted by Peggy Kinstler via email with hotel information. As the workshop dates approach, she will again reach out with restaurant information and directions. Lunches will be organized and paid for at the beginning of the workshop and delivered each day.
Cost:
$975 (includes model fee)